After posing both guys, I started to correct all the misplaced vertices, bend fingers into the right positions, change muscle positions and fix overall size of body parts (I made more changes when it came to expressions later).

The ground was simple a spline plane with 10 UV patches, and level adjusteds with moved "control points" so it doesn't look flat. Stones were made of cube polygons with different vertices moved (some with "smooth" added).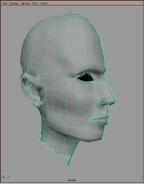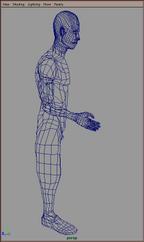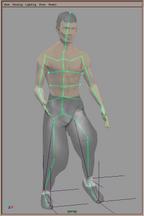 Staging & Expressions

After finding a background image that fitted my idea for the picture, I decided to make a simple staging. Two men fighting in the mountains of China.

I placed the camera and objects by applying some "basic rules" in composition. Follow the stones in and up to the man in the orange pants first - coming in from left (through the stones), and then through his right outstretch arm see the standing guy, which brings you back through his expression. Also the guys heads and small stone is in line with the "golden mean".