Go in to front viewpoint select the Interpolated Curve tool and Make a spline so that they are close to one in Figure 1.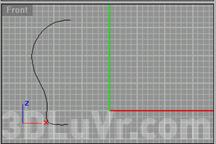 Figure 1
Lighbulb Splines


Now you need to use the Revolve tool to make one symetrical object, like the glass of the lightbulb. Use the "REV" Command to access revolve. Make the surface deformable with a even # of control points. (I have heard using a even # is easier for most people.)

You should save your work so that you dont loose it. If your file doesnt look like the one in the Figure 2, then you will have to either revolve again or point edit.
To point edit use the command "ShowCV" to show the points, then just pull a whole row and scale the rows if you have to.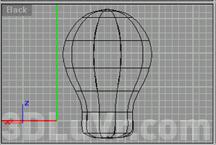 Figure 2
Revolved Splines


Now, draw a spline similar to the one in the Figure 3. I used an Interpolated Curve. You can use a Polyline also if you like.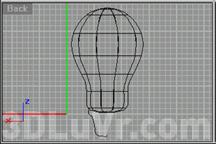 Figure 3
Revolved Splines