Here is a partial screen shot of the material tree. You can see how the materials are layered.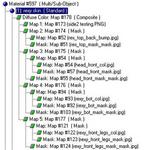 Included is a
sample file on how to layer the maps. Just browse the file, and you should be able to figure the details out.





The final image in wireframe and fully rendered is shown below.